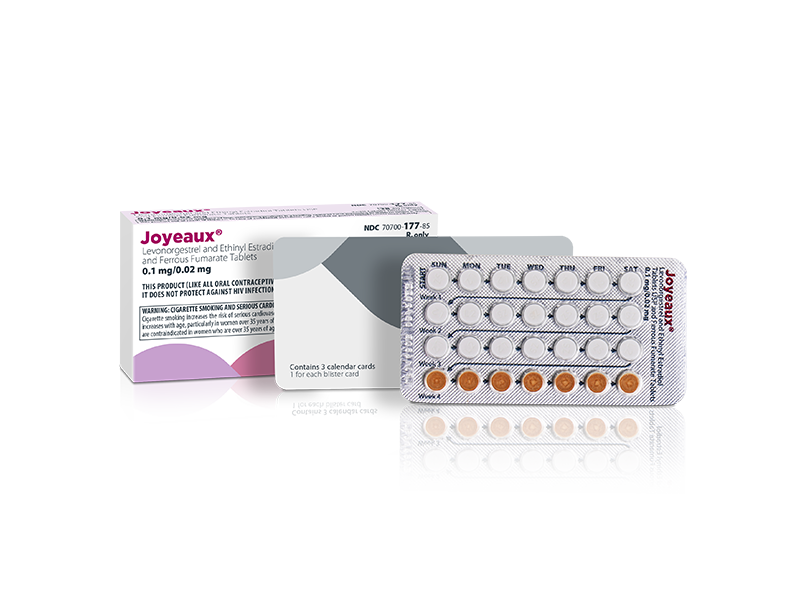 Xiromed LLC Announces Launch of First-to-Market Generic Version of Balcoltra® in the U.S.
Press Release
Florham Park, NJ, August 17 th , 2023
Xiromed LLC today announced that it has received approval for its Abbreviated New Drug Application (ANDA) from the U.S. Food and Drug Administration (FDA) for Joyeaux® (Levonorgestrel and Ethinyl Estradiol Tablets USP and Ferrous Fumarate Tablets USP), the first generic version of Balcoltra®. Joyeaux® is an oral contraceptive. Xiromed will launch the product in the U.S. immediately.
"I am pleased to announce FDA approval and launch of this first-to-market generic oral contraceptive in the U.S. The approval of Joyeaux® is an exciting milestone for Xiromed. As a leading manufacturer of oral contraceptives, we are thrilled to provide an additional choice in generic contraceptive options for patients in the United States. Joyeaux® is our latest offering, manufactured at our dedicated hormonal facility, Laboratorios Leon Farma SAU, in Spain, and expands upon our extensive portfolio of contraceptive products. This launch demonstrates Xiromed's ongoing commitment to women's healthcare and expanding access to quality, affordable generic drug products for patients in the U.S.," commented Rob Spina, CEO of Xiromed.
Balcoltra® annual sales for the 12-month period ending in June, 2023 were $47m, according to IQVIA, a leading healthcare data and analytics provider.
Xiromed LLC, located in Florham Park, NJ, is the US generic division of Insud Pharma, S.L., a global pharmaceutical group headquartered in Madrid, Spain. Xiromed is focused on developing and commercializing high quality generic pharmaceutical products for the US market. In addition to its commercial portfolio of generics available in the US, Xiromed has a robust development portfolio of generic pharmaceutical products in various stages of development, including injectable, inhalation and complex generic products. Learn more at http://www.xiromed.com/usa/