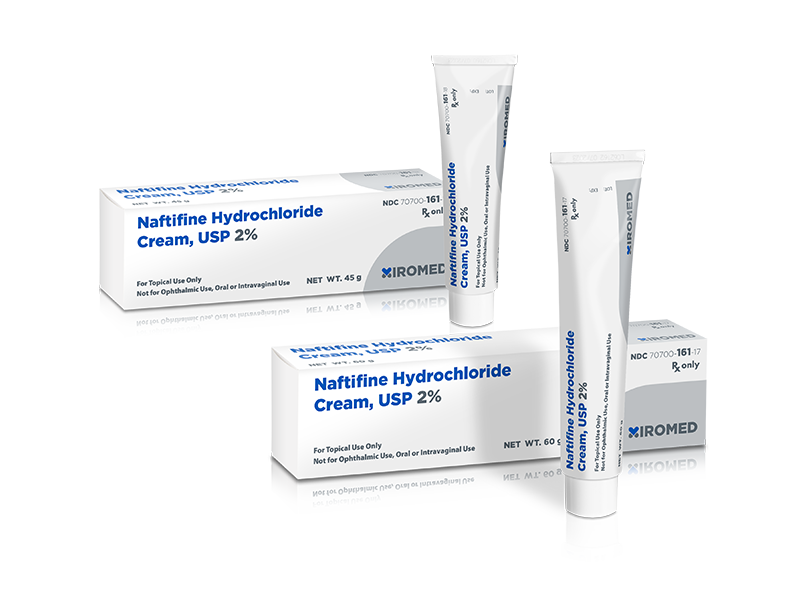 Naftifine Hydrochloride Cream, USP 2%
Available Sizes | NDC
45g Tube|70700-161-18
60g Tube|70700-161-17
Learn More About Naftifine Hydrochloride Cream, USP 2%
Product Details
Naftifine Hydrochloride Cream, USP 2%
45g Tube|70700-161-18
60g Tube|70700-161-17
45g | 370700161180
60g | 370700161173
Case Qty (min. order qty)
Store at 25°C (77°F); excursions permitted to 15-30°C (59-86°F) [See USP Controlled Room Temperature].
The product does not contain soy, or any ingredients derived from soy. However, the product is not certified as soy free.
Order Naftifine Hydrochloride Cream, USP 2% Today!
Available in the following counts:
Amerisource Bergen
Cardinal Health
McKesson
Morris & Dickson
60g Tube
727738
5770698
2392116
45g Tube
727741
5770706
2392124
Pharmacology – Medical inquiry/complaint
If you are experiencing a medical emergency, please contact your health care provider. To speak with a medical information professional about your medical question, to report an adverse event or side effect, or concerns about the quality of a Xiromed product, call 844-XIROMED (844-947-6633) or contact us.