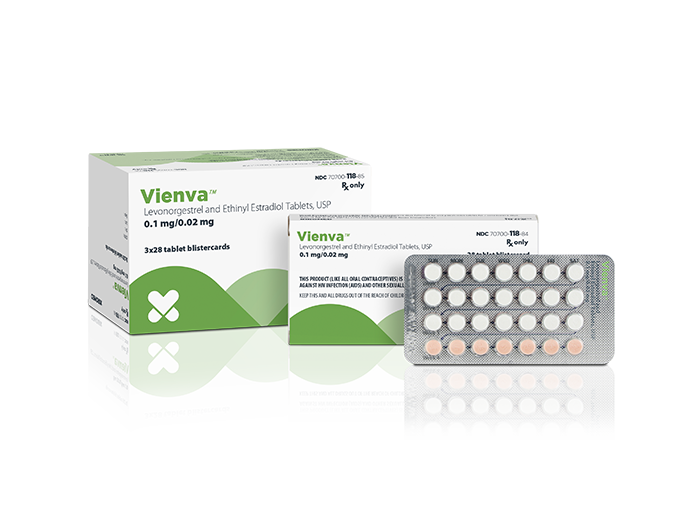 Vienva® (Levonorgestrel and Ethinyl Estradiol Tablets, USP)
Available Sizes | NDC
3 x 28 Pack|70700-118-85
Product Details
Vienva® (Levonorgestrel and Ethinyl Estradiol Tablets, USP)
Case Qty (min. order qty)
Store at 20° to 25°C (68° to 77°F).
Each blister card contains 21 white active tablets and 7 peach inert tablets.
21 White active tablets are debossed with SZ on one side and L2 on the other side. 7 Peach inert tablets are debossed with SZ on one side and J1 on the other side.
The product does not contain gluten, or any ingredients derived from the gluten containing grains. However, the product is not certified as gluten free.
The starting material used to make ethinyl estradiol may be derived from soy.
Available in the following counts:
Amerisource Bergen
Cardinal Health
McKesson
Morris & Dickson
3 x 28 Pack
801884
5491675
3435930
N/A
Pharmacology – Medical inquiry/complaint
If you are experiencing a medical emergency, please contact your health care provider. To speak with a medical information professional about your medical question, to report an adverse event or side effect, or concerns about the quality of a Xiromed product, call 844-XIROMED (844-947-6633) or contact us.