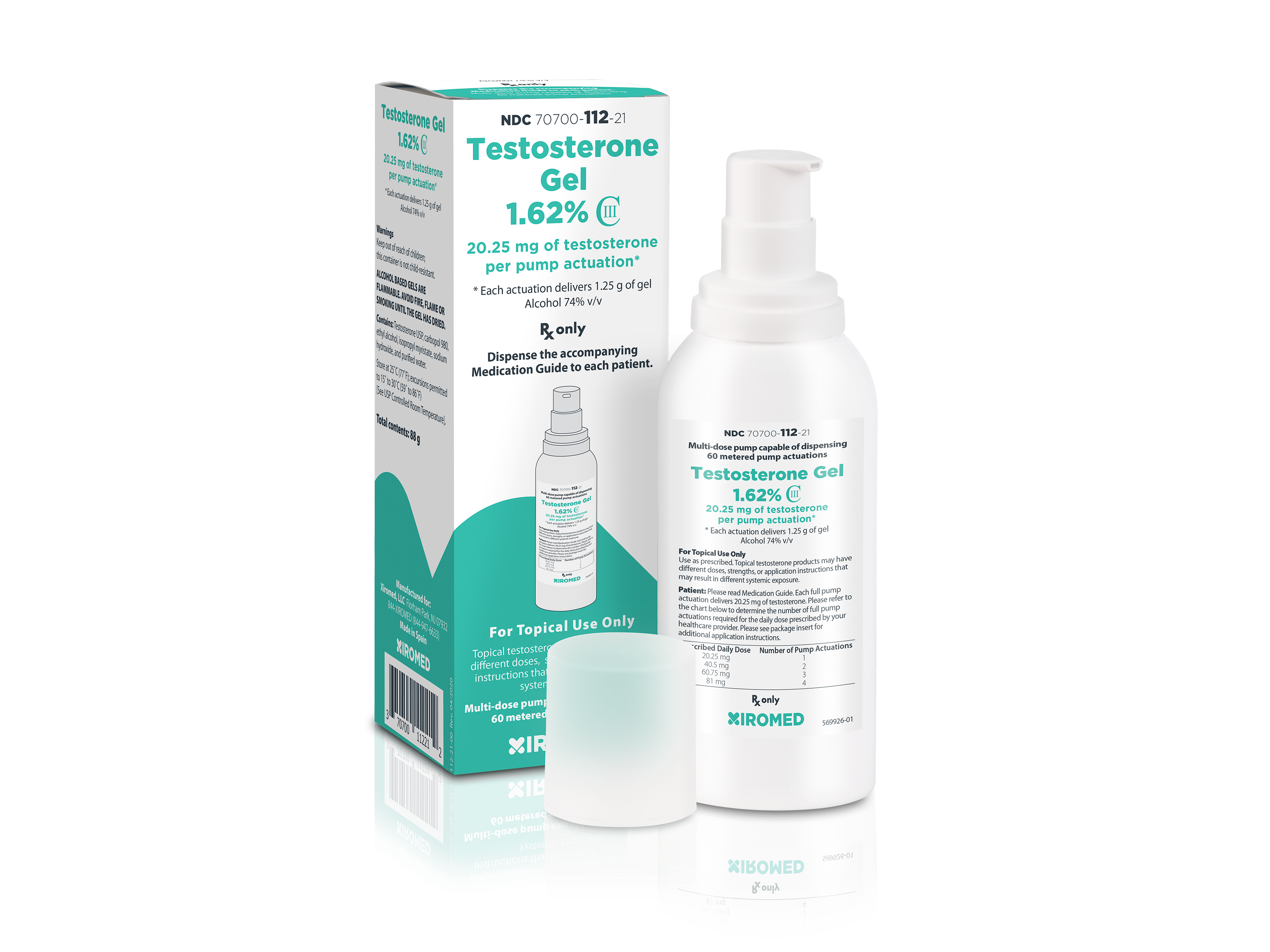 Testosterone Gel, 1.62% (20.25 mg/1.25 gm actuation)
Available Sizes | NDC
88 gram bottle, delivering 75 grams of gel|70700-112-21
Learn More about Testosterone Gel
Product Details
Testosterone Gel, 1.62% (20.25 mg/1.25 gm actuation)
1.62% (20.25 mg/1.25 gm actuation)
88 gram bottle, delivering 75 grams of gel
Case Qty (min. order qty)
Store at 20° to 25º C (68° to 77º F); excursions permitted to 15 to 30º C (59 to 86º F) [see USP Controlled Room Temperature].
The product does not contain gluten, or any ingredients derived from the gluten containing grains. However, the product is not certified as gluten free.
contains ingredients which may be derived from soy
Order Testosterone Gel Today!
Available at the following wholesalers:
Amerisource Bergen
Cardinal Health
McKesson
Morris & Dickson
Testosterone Gel, 1.62% (20.25 mg/1.25 gm actuation)
993168
5659818
1558246
909564
Testosterone Gel, 1.62% (20.25 mg/1.25 gm actuation)
993168
Testosterone Gel, 1.62% (20.25 mg/1.25 gm actuation)
5659818
Testosterone Gel, 1.62% (20.25 mg/1.25 gm actuation)
1558246
Testosterone Gel, 1.62% (20.25 mg/1.25 gm actuation)
909564