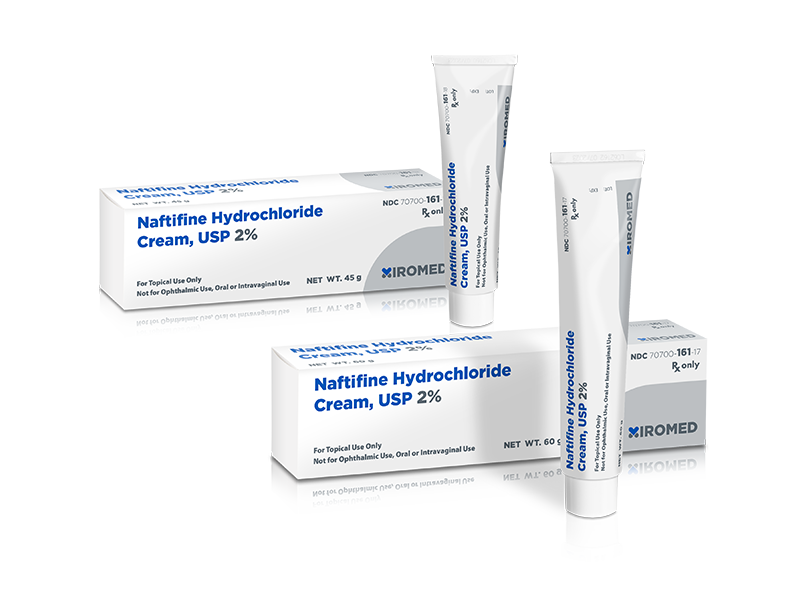 Xiromed® LLC Launches Naftifine Hydrochloride Cream USP, 2%
Florham Park, NJ, February 25th, 2022

Xiromed LLC, an Insud Pharma company, today announced the launch of Naftifine Hydrochloride Cream USP, 2%, generic to Naftin®, in partnership with Genzum Life Sciences.

"Xiromed continues to execute on its growth plan to deliver quality generics to the US market. The launch of Naftifine Cream further bolsters our existing topical product portfolio," commented Narasimhan Mani, Xiromed CEO.

"We are excited for the launch of Naftifine Hydrochloride Cream, USP 2% in partnership with Xiromed to ensure patients will have greater access to a safe and affordable generic Naftifine Cream for their health needs," commented Chris Achar, Genzum CEO.
Annual market sales for Naftin® Cream and its generics for the twelve-month period ending December, 2021 were $4.1 million, according to IQVIA™.

Xiromed LLC, located in Florham Park, NJ, is a US company of Insud Pharma, S.L., a global pharmaceutical group headquartered in Madrid, Spain. Xiromed is focused on developing and commercializing high quality generic pharmaceutical products for the US market. In addition to its
commercial portfolio of generics available in the US, Xiromed has a robust development portfolio of generic pharmaceutical products in various stages of development, including injectable, inhalation and complex generic products. Learn more at http://www.xiromed.com/usa/