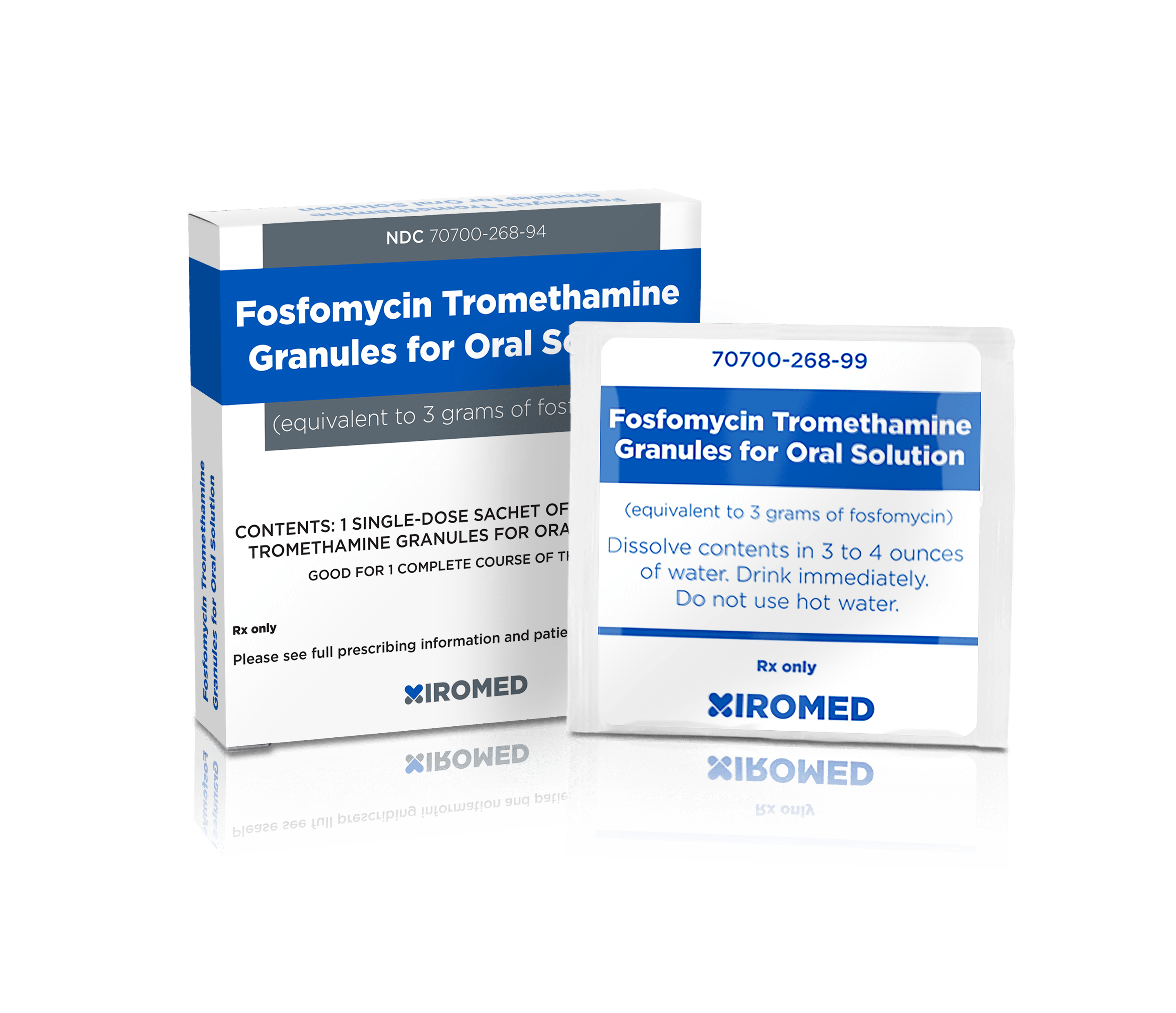 Xiromed LLC Announces the First Generic Launch of Fosfomycin Tromethamine Granules for Oral Solution, Generic to Monurol®
Xiromed LLC today announced the approval and launch of Fosfomycin Tromethamine Granules for Oral Solution, the first AA-rated generic version of Monurol® approved by the U.S. Food and Drug Administration.
Florham Park, NJ – Monurol® (fosfomycin tromethamine) granules for oral solution is a prescription antibiotic approved to treat uncomplicated urinary tract infections (UTI) in women caused by certain types of bacteria. Annual market sales for Monurol for the twelve month period ending August, 2020 were $34 million, according to IQVIA™.
"This first-to-market generic product is Xiromed's first approved product with Competitive Generic Therapy designation and represents a new milestone for the company. Our dedication to providing quality generic medicines to the US market is demonstrated in our team's execution of this approval and launch," commented Xiromed CEO, Narasimhan Mani.
Xiromed LLC, located in Florham Park, NJ, is the US generic division of Insud Pharma, S.L., a global pharmaceutical group headquartered in Madrid, Spain. Xiromed is focused on developing and commercializing high quality generic pharmaceutical products for the US market. In addition to its commercial portfolio of generics available in the US, Xiromed has a robust development portfolio of generic pharmaceutical products in various stages of development, including injectable, inhalation and complex generic products. Learn more at http://www.xiromed.com/usa/